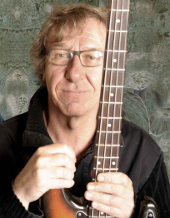 Guitarist, oudist, composer (and mathematician), Claude Barthélémy is a leading artist on the French music scene who has not stopped multiplying experiences in all artistic spheres since his debut in 1978 with Michel Portal.
Jazz, contemporary music, song, dance, theater, creation of events, no field of musical expression escapes the creative bulimia of Claude Barthélémy, his eclectic discography testifies to it. Although his artistic career shows a predilection for orchestral work (from the trio to the bigband and the symphonic orchestra), he also enjoys the more intimate and contemplative expressions of the oud, an instrument with which he has had close ties for more than twenty years.
Claude Barthélémy has conducted the National Jazz Orchestra twice: from 1989 to 1991, and from 2002 to 2005
.
---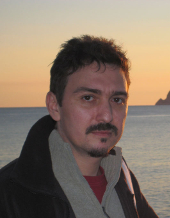 Sergio Blardony was born in Madrid in 1965. He studies composition with R. J. de Vittorio and –for four years- with J. L. de Delás at the Alcalá de Henares University. He has also attended both composition and analysis courses with Heinz-Klaus Metzger, Rainer Riehn, Helmut Lachenmann, Enrico Fubini, Luis de Pablo, etc.
He has been awarded various prizes, such as the Spanish Authors Society (SGAE) Composition, International City of Tarragona Award for Musical Composition, or Joaquín Turina Prize.
He has composed over 70 works for all manner of instruments and voice: solo and chamber music, ensemble, orchestral, vocal and choral, electroacoustic and multimedia, music-theater…, played in different countries –Austria, Russia, Germany, Spain, France, Portugal, USA, Canada, Corea, China, Ethiopia, Mexico, Argentina…
---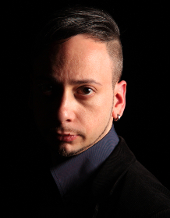 Maurilio Cacciatore's music stems out of a combination of acoustical instruments with tools for digital music. It also incorporates electromechanical objects and uses various resources of informatics. It results in complex, multi-layered texture, presenting on the surface classical instruments and electronics, while containing an inner core of hybrid and non conventional techniques. Beyond the conventional standard of spatialization, Maurilio Cacciatore's loudspeaker setups explore non-coded solutions that integrate hardware and software within various musical contents.
He has been composer in residence at the Studios of the Ircam, the ZKM, the Muse en Circuit of Paris and the Elektronisches Studio Basel. He has been student of Fabio Cifariello Ciardi and Ivan Fedele, always obtaining the beast marks in Italy, Sweden and France. He is currently working toward a PhD at the Catholic University of Porto and the Academy of Music of Basel under the guidance of Erik Oña. He is lecturer of Electroacoustic Composition at the Conservatory of Castelfranco Veneto (Italy). In 2010 he got the "G. Petrassi" Prize of the President of the Republic of Italy; in 2012 he got the First Prize at the International Composition Competition "Premio Trio di Trieste". In 2016 he has been nominated by RadioRai3 (Italy) for the International Rostrum of Composers. In 2017 he has been awarded the Giga Hertz Produktion Preis of the ZKM | IMA of Karlsruhe. He has been invited as guest professor at the Conservatory of Music and Dramatic Art of Maputo (Mozambique) to build the first electronic music class of the country. Maurilio is active as composer, professor and researcher in Europe, Asia, North America and Australia. His music is published by the Edizioni Suvini Zerboni, Milan.
Pulse(s)
Pulsation and the overlaying of multiple metronomes are the basis of the idea of this work.
The playing modes stress the course of time and timbres that commits the saxophone player to recover, little by little, the classic timbre of the instrument.
The mimesis between the multiple sounds of the saxophone and the aid of Sampo creates a balance that binds the instrumental performance to the intervention of the machine, where one needs the other to complement each other.
---
Born in France in 1951, Bernard Cavanna made early the choice to devote himself to composition, which he tackles mainly as a self-taught artist. Intuitive and original creator, he is encouraged by Henri Dutilleux, Paul Mefano and Georges Aperghis, and strongly influenced by the music and thought of the Romanian composer Aurèle Stroë.
Among the 30 or so works currently in his repertoire (covering almost all genres), there are three concertos whose peculiarity is to use, for each, one of the instruments of a formation dear to the composer: the violin, cello and accordion trio. Bernard Cavanna's attraction to conflict and oppositions - whose unusual force sometimes combines brutality with the pleasure of detail and refinement - is particularly evident in this genre as well as in Messe, un jour ordinaire (1994). His works are the subject of various commissions (Ministry of Culture, Radio France, Avignon Festival, Ensemble intercontemporain and various national scenes), are given in the biggest international festivals (Musica, Avignon, Présence/Radio France, Marseille/GMEM, 38e Rugissants) and receive numerous awards. Bernard Cavanna also worked for a long time for theater and for cinema.
Aesthetically, the work of Bernard Cavanna is distinguished by a singular freedom against dogmas and by a perpetual invention. The resulting eclecticism leads the composer to embrace the most unexpected encounters, from the popular vein to the romantic legacy and modern scholarly traditions.
Bernard Cavanna is head of the Gennevilliers National School of Music since 1987 and is president of the 2e2m ensemble, as well as of the Théâtre du Plateau in Paris.
---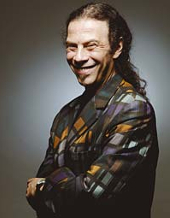 Born in 1957 in Buenos Aires.
At 17, Tomás Gubitsch became a renowned guitar virtuoso in Argentina. In 1977, when he was only 19, Astor Piazzolla asked him to join his European tour. At the end of this tour, Tomás moved to Paris where he recorded several albums - praised by the specialized press - and composed at the same time for jazz, contemporary music, theater, dance and cinema.
He put the guitar aside for a few years to devote during some time to conducting and composing, which he tackles with works for soprano saxophone, bass or bandoneon. Then he started recording again as guitarist with Osvaldo Caló, Juanjo Mosalini, Sébastien Couranjou and Éric Chalan and now performs with his quintet (Juanjo Mosalini, Eric Chalan, Gerardo Jerez Le Cam and Iacob Maciuca).
In January 2012, Tomas Gubitsch returns to the stage of Théâtre de la Ville de Paris with his new show Le Tango d'Ulysse.
---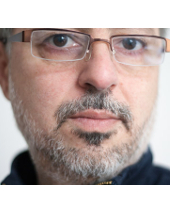 Nikos Koutrouvidis was born in Athens in 1966 and he lives in Paris since 1994. Initially a trained engineer, he does a degree in film and theatre composition from Filipos Nakas Conservatory of Athens, and he writes several works for films and plays. A degree in composition from the National Conservatory of the region of Strasbourg in Ivan Fedele's class, he is awarded the first prize in Musical Acoustics at the Conservatoire National Supérieur de Musique et de Danse de Paris in Michèle Castellengo's class. He also attends the ATIAM (Acoustics, signal treatment and informatics applied to music) course at Ircam. In 1998, he is composer in residency at ACROE-ICA (Association pour la Création et la Recherche sur les Outils d'Expression - Ingénierie de la Création Artistique) under the direction of Claude Cadoz in Grenoble. In 2000 he creates the Syntono association whose purpose is creation, diffusion and promotion of contemporary music and with which he organises the "Rencontres Internationales Syntono entre compositeurs et interprètes" from 2000 to 2007. In 2004 he is Christine Groult's assistant in the class of electroacoustics at the Conservatory of Pantin. In 2013 he launches Synoork (a Syntono computer orchestra) which aims mainly to sensitize professional and amateur musicians to the role of the computer as a musical instrument in a transdisciplinary emsemble. With every new piece, pedagogical workshops on sensitizing to music and computers, on intiation do musical programming (MAX/MSP and PureData), on electronic performing and improvisation, are proposed. Sensitive to different paths in contemporary creation, and more specifically to relations between music, live performance and technology, Nikos Koutrouvidis's composing work gravitates around research on musical time, and more precisely, the notion of sound and musical temporality. Since 2010, he works mainly on the creations of performances combining music and technology. It is in this new perspective that he has already created four works: the musical tale Poirette for a storyteller and a real-time computer (2012), the performance L'avenir du silence for an actress, a saxophonist, a percussionist, electronics and real-time video (2013), the musical performance Ecoman for a storyteller and two computers (2015) and Ubique for cello, saxophone and a computer orchestra (2016).
Le Presque-rien
Le Presque-rien (the Almost-Nothing), title borrowed from Vladimir Jankélévitch's work « Le je-ne-sais-quoi et le presque-rien », attempts to explore two axes in the relation acoustic instrument - alectronic transformation (Sampo):
1. The axis of persitance of the timbre of the instrument in a transformation.
2. The axis of the importance of a short temporal delay in this transormation.
What are these "Almost-Nothing", these sound and temporal minimums, in this always so delicate relation between acoustic sound and its electronic transformation?
In Le Presque-rien, I have chosen sounds caracteristic of the flute and which can resist to the electronic alteration.
Sampo, in turn, transforms the short temporal delay of capturing the flute sound into resonance and spatial positioning. The sound amplification is also important in the process, it concentrates the fragile sounds, difficult to perceive with the bare ear.
Eventually, the performer, seeking the equilibrium between sound atoms and their microtemporal transformations, makes them evolve into long musical phrases, towards a global, almost still, form.
---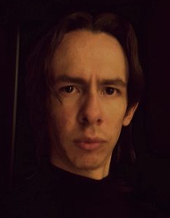 Luis C. Martinez Wilde (1986) is a Bolivian composer and music researcher. He studied composition under the guidance of Gastón Arce Sejas at Loyola University (Bolivia) and later with Alberto Villalpando. During his studying years he began experimenting with electroacoustic music, area in which he specialized by taking courses and workshops with different composers and sound artists. His catalogue includes works for live electronics, acousmatic, mixed and generative music, as well as choral and chamber music. His pieces have been presented in different festivals in Latin America and Europe.
Cantamen
Cantamen is a piece written by using Andean typical scales, characterized by their descending minor thirds, which constitute the main argument of the melodic design. On the other hand, drone textures and different types of melodic counterpoint are created by the use of the Sampo device, giving a harmonic support to the main line and at the same time, stablishing a dialogue between the acoustic and electronic elements.
---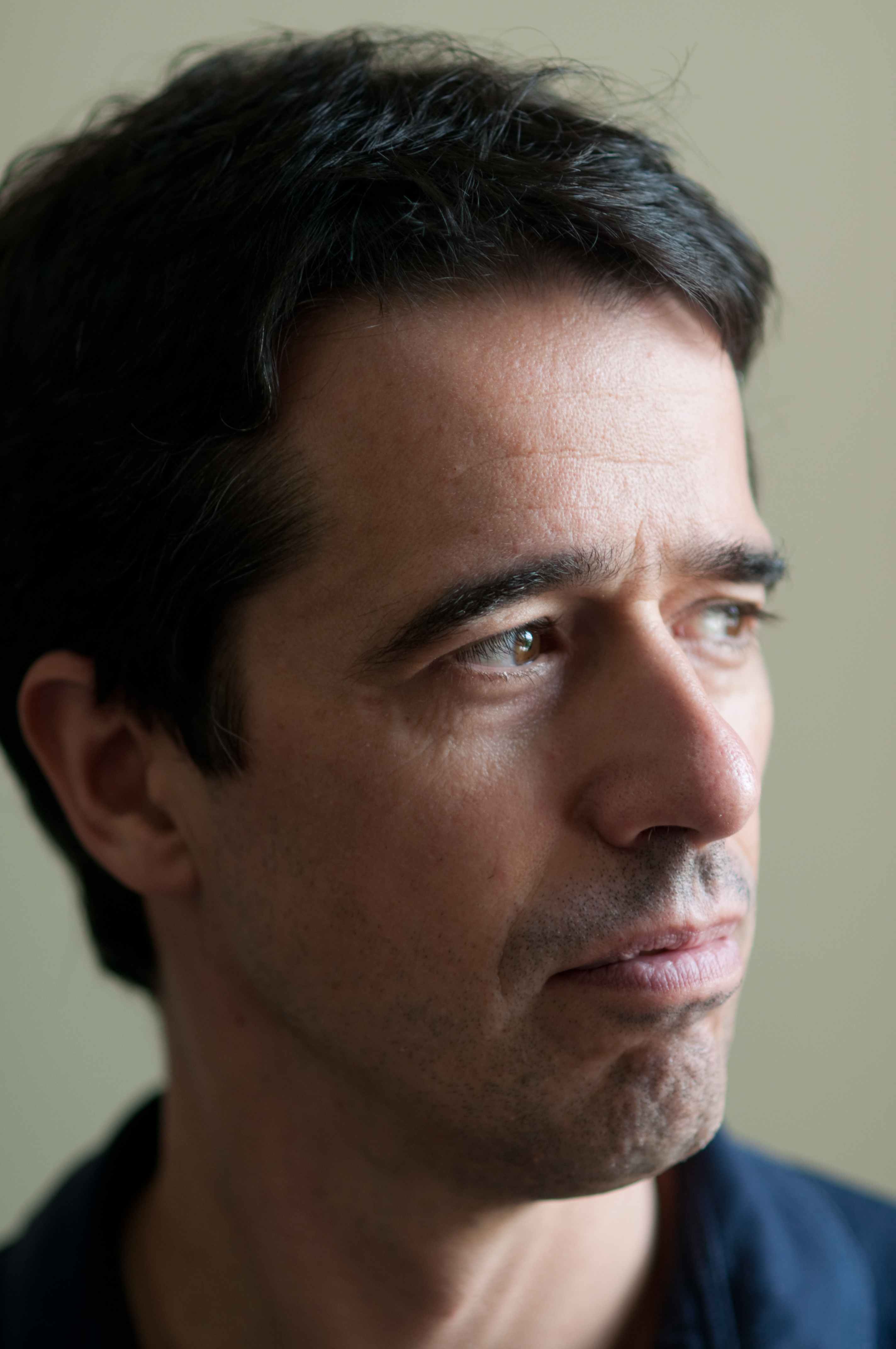 João Pedro Oliveira (born 1959) studied organ, composition and architecture in Lisbon. Ph.D. in music (composition) at the University of New York at Stony Brook. His works include a chamber opera, a Requiem, several orchestral works, three string quartets, chamber music, music for solo instrument, electroacoustic music and experimental video. A recipient of numerous national and international awards, including three awards at the Electroacoustic Music Competition in Bourges, and the prestigious Magisterium in the same competition, the Giga-Hertz Award, the first prize in Metamorphoses, the 1st Prize in the Musica Nova Competition, etc .. his music is played all over the world, and most of his works were commissioned by prestigious international institutions. He is a full professor at the Federal University of Minas Gerais (Brazil) and professor at the University of Aveiro (Portugal). He has also published several articles in national and international journals, and has written a book on the analytic theory of twentieth century music.
---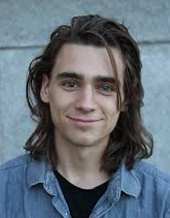 Theodore Teichman studied neurobiology and music composition in the BXA Intercollege Degrees Program. He is particularly interested in the systems of perceptual attention in the auditory system and how our brain learns how to make sense of complex auditory environments. His Dietrich College Honors Thesis, titled Training dynamics for sustained auditory selective attention, investigates mechanisms and patterns of learning for improvements on sustained auditory selective attention and how these paradigms used in the lab may have generalization to environmental forms of listening. His work has been played in California, Pennsylvania, Canada, Ukraine, the Netherlands, and the United Kingdom. The work "Haiku" has been selected to be included in the music presentation for the Moon Ark project and is being sent in a capsule to the moon as well as a tour of 14 European cities and the work Vanishing Point has been selected as a finalist in the KLK New Music Sacrarium Competition 2016 and was performed by the Lviv Philharmonic in October 2016. He is particularly interested in investigating the intersection of time, cultural context, and place in the formation and juxtaposition of musical and spatial meaning and how all these elements can be used to create highly evocative, personal, and immersive experiences of storytelling.
---