5 July - 4 August 2022

In 2022, the Art & Science Days become Art & Sampo Days!
The Art & Sampo Days propose a musical program around the instrument Sampo, developed and manufactured in Saint-Etienne, France. The program includes concerts of contemporary, world and improvised music, an international academy of mixed music, a composition contest, an artist residency, a musical workshop and master classes.
The festival will be a space for encounters between local and international artists, professionnals and amateurs of all levels.
From 5 to 8 July 2022 in Saint-Etienne, France

The Sampo academy is aimed at musicians who wish to transcend the sound boundaries of their instrument with the Sampo. It offers a chance to discover the Sampo during four days of intensive training, to transform one's instrument into an augmented one, and to introduce oneself to mixed music.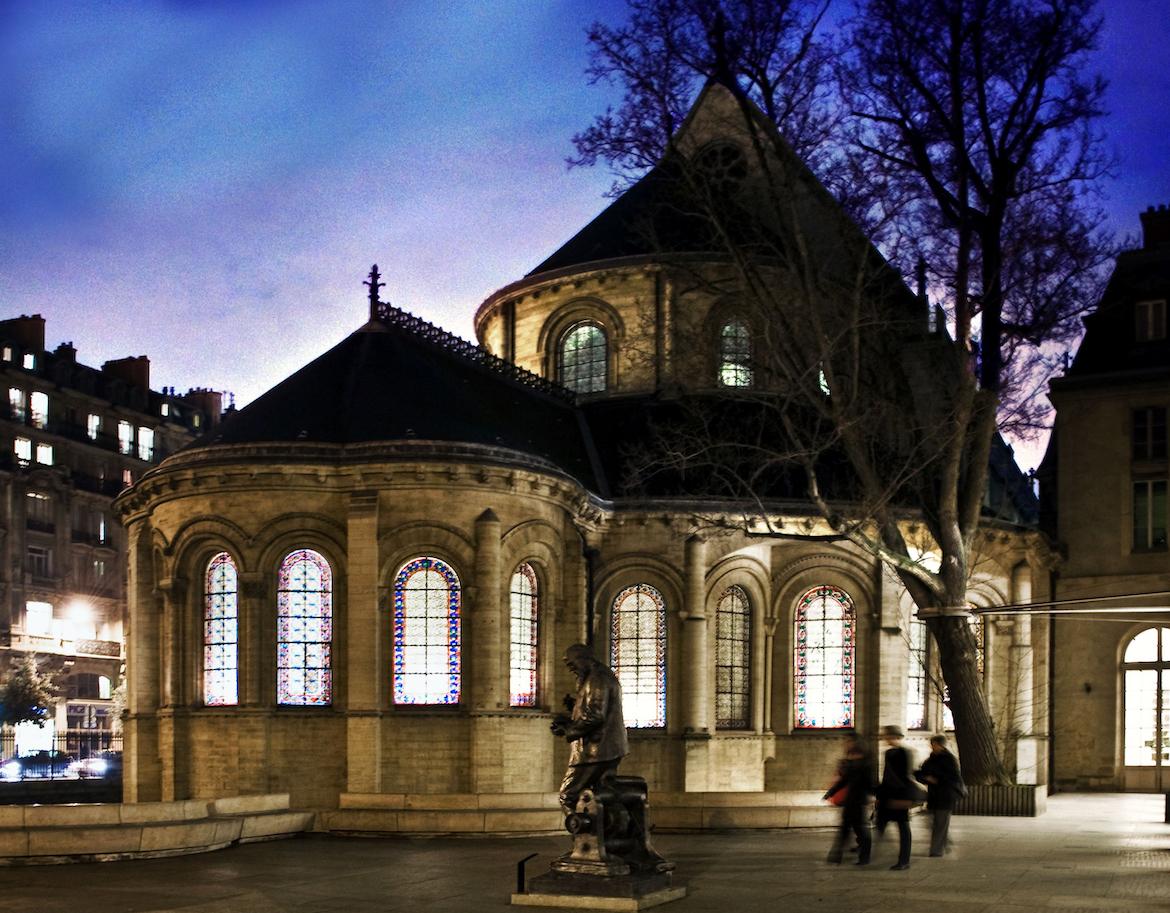 22 April 2022 at 19h, Paris
In the framework of the Baroque nocturnals, the Arts et Métiers Museum proposes the program Early music/Present music, organized under the coordination of Jean-Christophe Revel.
Contest / Residency Results
The international jury selected three winners of the Sampo Contest / Residency: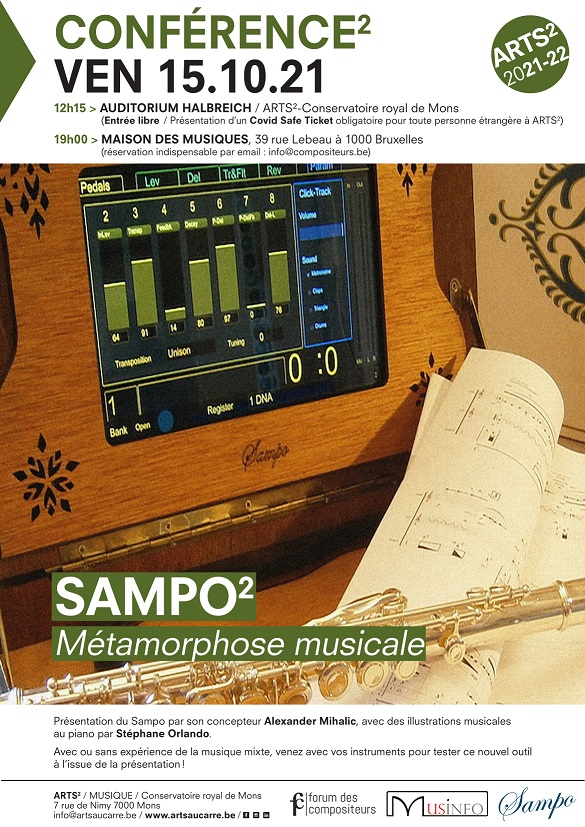 Musical instruments are constantly evolving. The search for new sounds encourages to, on the one hand, invent new instruments and on the other, modify those that already exist.
The Sampo is an intuitive and autonomous solution for transforming the sound of acoustic instruments. The goal is to offer musicians an effective way for producing mixed music anywhere and without the need for computer skills.
With or without experience of mixed music, come test this new tool with your instruments at the end of the presentation!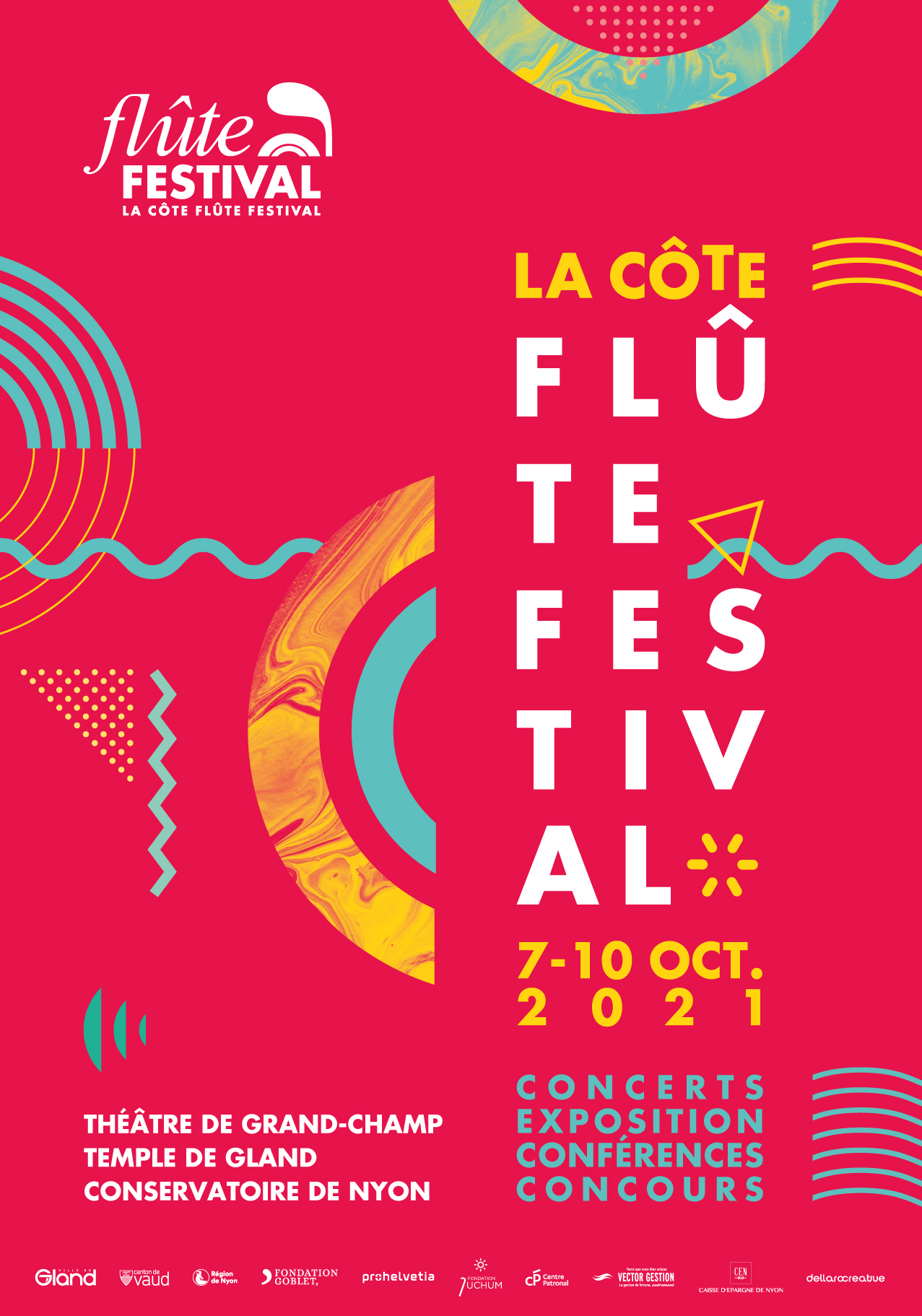 8 October 2021, Gland - Switzerland
Augmented flute concert with Sampo by Alicja Lizer-Molitorys.
The works of the program explore the sound possibilities of the flute thanks to digital processing.
The concert is held during the La Côte Flûte Festival and follows the workshop Sampo - the augmented flute, during which participants will be able to discover the Sampo, work with the performer and study extracts of the works.