at the Planetarium of Saint-Étienne – 24 September 2014 at 7:30 p.m.
The "men of knowledge" use the auditory to better understand and interpret the reality. Sound becomes a vehicle of information in its own right for our comprehension of the surrounding world. The collection of data in digital form and their treatment with dedicated software generate a new form of presentation: sonification.
Read more: Concert / Conference - The Sound of Light and of the Invisible

Tuesday June 10, 2014 in Vienna, Porgy&Bess club.
Robert Rudolf, member of Opus Centrum ensemble is presenting his improvisations with Pedalophone.
May 7 2013
Bratislava - Slovaquia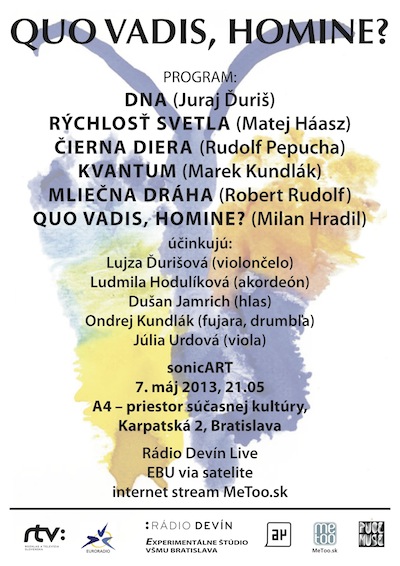 Featuring Robert Rudolf with his piece "Milky Way".
The programme of the concert QUO VADIS HOMINE ? is inspired by the technique used for the making of stained glass. It's composed of several parts, fragments of an entity whose sound outlines we distinguish in the dim light of the new concert hall of studio A4. This unique project of sonicART is broadcast live on Radio Devin, EBU and on iTV.
September 20 - 23 2012, Košice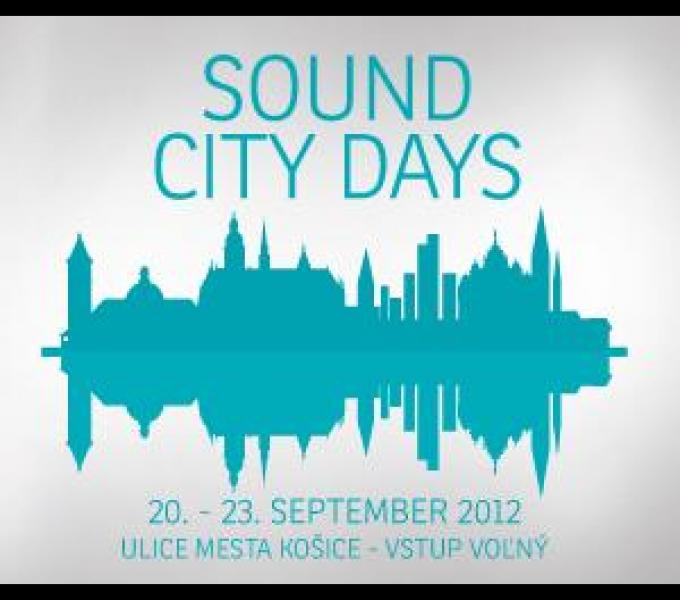 Musinfo participates in the festival SOUND CITY DAYS as part of Košice 2013 - European Capital of Culture. This is the first edition of this biennial festival of contemporary sound and electronic arts. Electroacoustic pieces by composers Robert Rudolf and Alexander Mihalic, members of the association, will be played during the festival.
The official program of the festival
Alexander Mihalic, Fractals I
Robert Rudolf, Akajanam
Concert, April 28th 2008, Le FIL in Saint-Etienne