8 November 2023, Prague - Czech Republic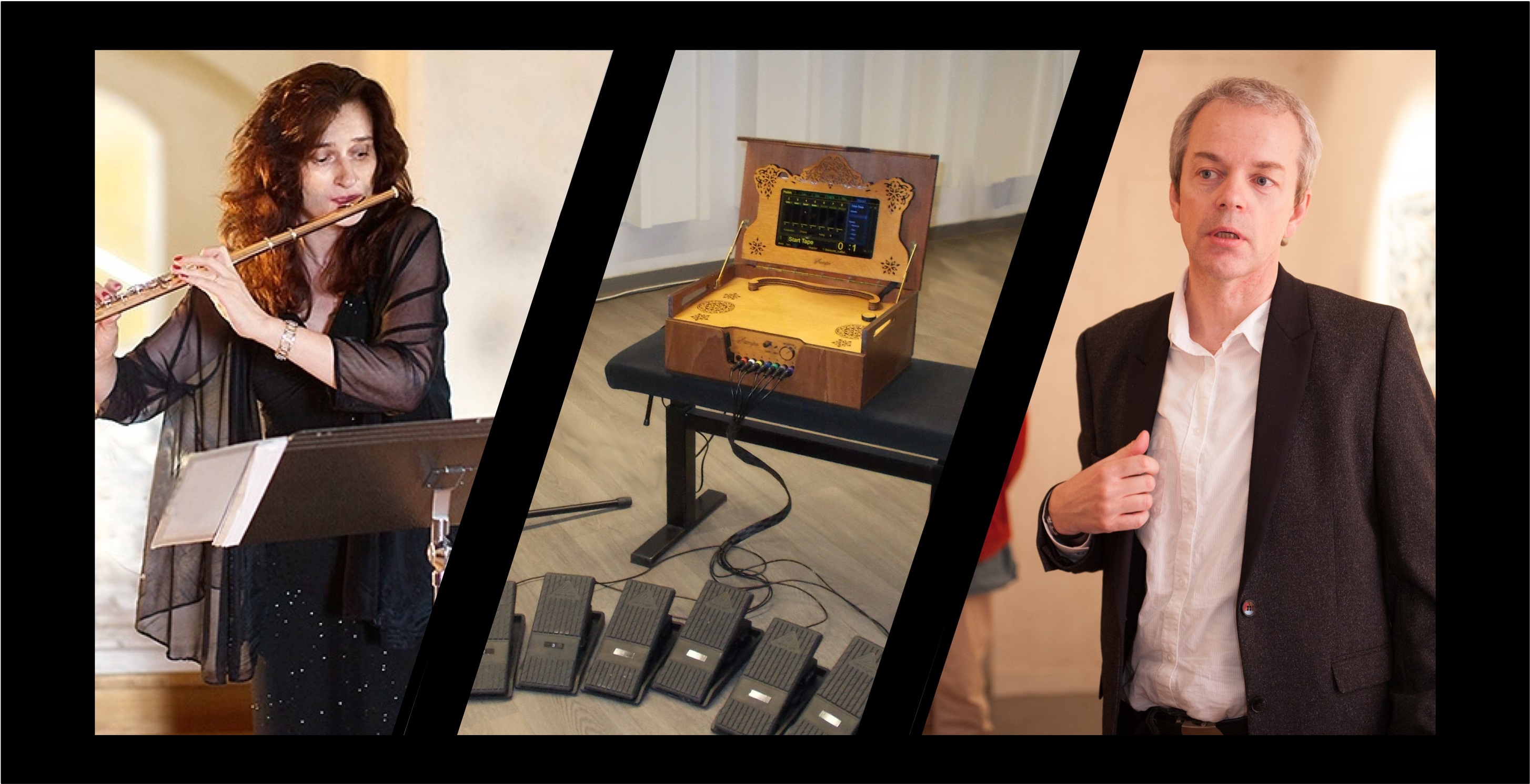 Flautist MONIKA ŠTREITOVÁ (Czech Republic/Portugal)
and composer ALEXANDER MIHALIČ (Slovakia/France)
The Sampo was created in 2014 by Alexander Mihalič (composer and founding member of Musinfo in Saint-Étienne, France) to facilitate the interpretation of electroacoustic repertoire without the need for a technical assistant. The workshop will approach the processes of preparation and performance of this repertoire, focusing on important aspects including: the ability to change the parameters of the effects in real time, trigger and manage soundfiles, using up to seven pedals. The sound quality requirements that arise in the preparation of compositions and the interaction of the acoustic instrument with the Sampo will also be discussed, so that the artists can actively participate in the process of performing the works.
During the workshop, musicians will learn how to manage the Sampo, perform excerpts of specific pieces, and be challenged to improvise, solo or in a duo. The compositions that will be interpreted at the workshop depend on the instruments and the number of musicians registered. Sampo is suitable for all types of instrumens. The musicians use their own instruments during the workshop. Composers can also participate in this workshop.
Used for concerts in Spain, France, Germany, Japan and the United States, the Sampo was first presented in Portugal at EAW 2015. In 2014, an international competition was created – Concours Sampo - specifically dedicated to compositions for acoustic instruments and Sampo.
8 November 2023, 10h – 12h30
Music and Dance Faculty of the Academy of Performing Arts in Prague
Malostranské Nám. 13, Prague 1, classe 2020
Free entrance, registration required.
Contact: This email address is being protected from spambots. You need JavaScript enabled to view it.