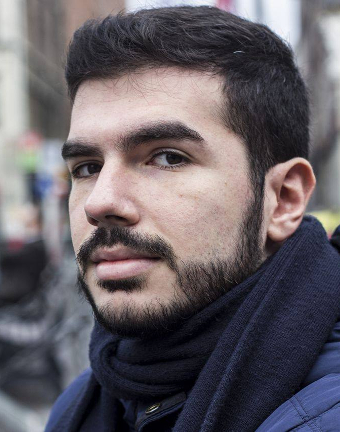 Umut Eldem is a composer, musician, and researcher. After receiving his Bachelor's diploma in Composition at the Mimar Sinan State Conservatory, he has continued his Master's studies in the Royal Conservatoire of Antwerp. In the same institution he has done his Postgraduate research, 'Foundations of Cross-Modal Analytic Thinking' on the applicability of synaesthesia and colour as an inter-sensory musical concept.
He has given lectures on his research of synaesthesia, and had his works combining sound and colours performed in Belgium, Turkey, Italy, Romania, and Luxembourg. His installation 'Chrom', made of differently coloured music boxes scattered in the Mirador Forest in Luxembourg, has explored the relationship between music, the senses, and our physical location. His work 'Prelude', for electronics, narrator, and coloured light, has applied the cognitive sound-colour relationship on the interdisciplinary performance practice. 'Glimmer', for saxophone, electronics, and live visuals, incorporates the musician as an active participant on the projection of not only the sound, but the visuals as well.
He is currently a PhD researcher in the Royal Conservatoire of Antwerp, and musical director of the theatre collective Mixed & United. His current PhD research entitled 'The Hearing Glass: Synaesthetic Correspondences in The Musical Practice' intends to develop an intersensory theory of audiovisual art.
https://ap-arts.be/en/person/umut-eldem
https://soundcloud.com/umutreldem
---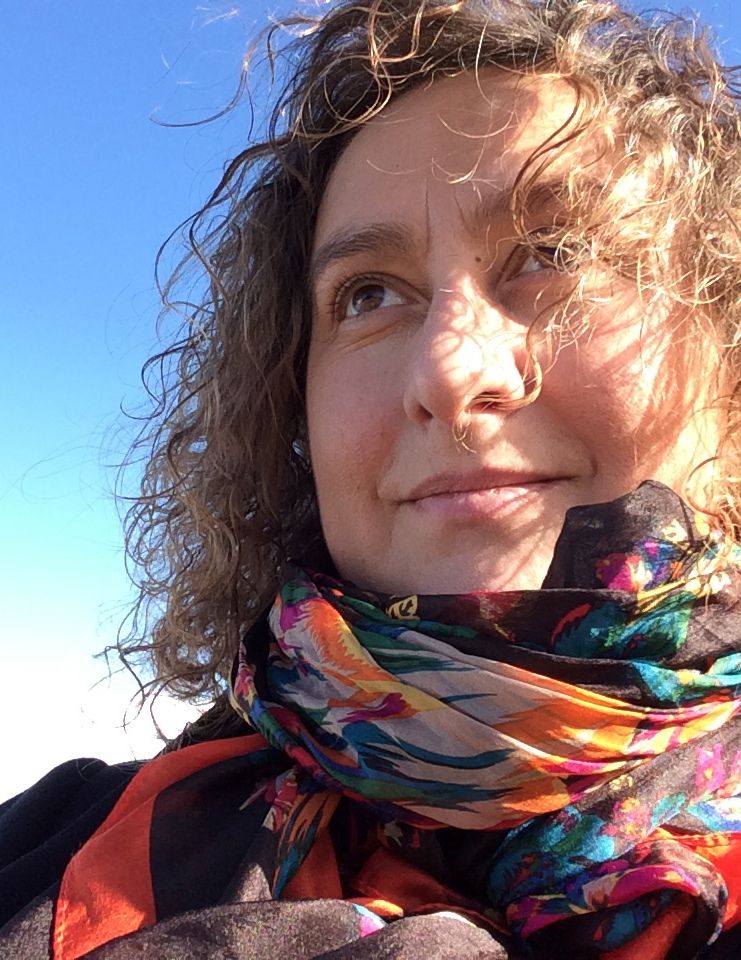 Zuriñe F. Gerenabarrena studied composition with C. Bernaola and Franco Donatoni. She develops her work as a composer around the exploration of the different sound possibilities in the instrumental and electronic means. In her catalogue, we can find works for orchestra, chamber ensembles, theatre, dance, acousmatic and sound installations and multidisciplinary shows.
She currently works as professor of Counterpoint and Harmony at Musikene, the Higher School of Music of the Basque Country.
International forum and sonorous diffusion, selection:
Auditorio Nacional, Guggenheim Museum Inauguration, Sinkro, Bernaola Festival, Cycle of Concerts of contemporary Music FBBVA, Quincena Musical, Festival Synthèse, Kleiner Konzertsaal (Munich), Sibelius Academy, Elektrophonie/Nuit Bleue, Festival Sonoimágenes, Visiones Sonoras, Electrovisiones, Fonoteca Nacional, México D.F, Milan Universitá, EMU Festival, Festival, Musica Viva, "E`Werk", Annual New Music.WEALR09" Fullerton, Festival Borealis, Musiques & Recherches, Exhibition "Down the Dori" (Tokyo), BKA Theather, Pyramidale Festival, EAM Festen Frost, EviMus, ICMC 2015, 7º Musica Electric Nova, Plage Sonore, MUSLAB, BIFEM 2017, TONBAND, DME55, Noh X Contemporary Music, SICMF 2018 (Seoul), Matera/Intermedia 2018 (Prize Acousmatic), Musica Nova 2018 (Honoray Mention), San Francisco Tape Music Festival, Mise-En Music, ICMC/NYCEM (NY), Atemporánea Festival, Helicotrema, Ecos Urbanos, UACH (Chile), arteScienza (Rome), MUSICA (Strasbourg)…
Artist in residence:
NOTAM (Oslo), EMS (Stockholm), ZHdk, ICST (Zurich), Shiro-Oni (Japan), Tokyo Wonder Site (Tokyo), Studio Alpha, VICC (Visby), USF/Verfet (Bergen), Studio LEC(Lisbon).
---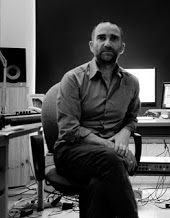 Pierre JODLOWSKI is a composer, performer and multimedia artist. His music, often marked by a high density, is at the crossroads of acoustic and electric sound and is characterized by dramatic and political anchor. His work as a composer led him to perform in France and abroad in most places dedicated to contemporary music aswell as others artistic fields, dance, theater, visual arts, electronic music. His work unfolds today in many areas : films, interactive installations, staging. He is defining his music as an "active process" on the physicall level [musical gestures, energy and space] and on the psychological level [relation to memory and visual dimension of sound]. In parallel to his compositions, he also performs on various scenes (experimental, jazz, electronic), solo or with other artists. Since 1998 he is co-artistic director of éOle (research and production studios based in Odyssud - Cultural center in Blagnac) and Novelum festival in Toulouse (from 1998 to 2014).
He has been collaborating with various ensembles such as : Intercontemporain (Paris), Ictus (Belgium), KNM (Berlin), the Ensemble Orchestral Contemporain (France), MusikFabrik (Germany), the new Ensemble Moderne (Montreal), Ars Nova (Sweden), Proxima Centauri (France), Court-circuit (France), Ensemble Les Éléments (France), the Berg Orchestra (Prague), Soundinitiative (Europe), LUX:NM (Germany) and various soloist from the international contemporary music scene. He also conducts collaborations with musicians such as preferred Jean Geoffroy - percussion, Cedric Jullion - flute, Wilhelm Latchoumia - piano, Philippe Spiesser - percussion, for works and research on new instruments. His work led him to develop collaborations with visual artists, in particular, David Coste for specific projects with video. He also works as a stage designer on several projects at the intersection of theater, installation, concert or oratorio.
His works are performed in key places devoted to contemporary sound arts in France, Europe, Canada, China, Corea, Japan and Taiwan and the United States.
---
João Pedro Oliveira (born 1959) studied organ, composition and architecture in Lisbon. Ph.D. in music (composition) at the University of New York at Stony Brook. His works include a chamber opera, a Requiem, several orchestral works, three string quartets, chamber music, music for solo instrument, electroacoustic music and experimental video.
A recipient of numerous national and international awards, including three awards at the Electroacoustic Music Competition in Bourges, and the prestigious Magisterium in the same competition, the Giga-Hertz Award, the first prize in Metamorphoses, the 1st Prize in the Musica Nova Competition, etc .. his music is played all over the world, and most of his works were commissioned by prestigious international institutions.
He is a full professor at the Federal University of Minas Gerais (Brazil) and professor at the University of Aveiro (Portugal). He has also published several articles in national and international journals, and has written a book on the analytic theory of twentieth century music.
---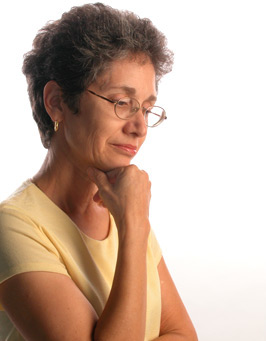 Anna Rubin has composed for a variety of musical genres including chamber, choral, wind and orchestral ensembles as well as electronic music for stage, video and dance. Recent presenters include New York City Electroacoustic Festival; Dublin's Trinity College; Museo Villa Bernasconi, Cernobio; Washington (DC) International Chorus; Conservatorio Teresa Berganza, Madrid; Piano on the Rocks Festival, Sedona, AZ.
Her work has been performed internationally and she has won awards from the New York Foundations for the Arts, the National Orchestral Foundation and the New York, Ohio and Maryland State Arts Councils. She has also received commissions from New American Radio, New England Foundation for the Arts, WNYC Radio, the California EAR Unit and virtuosos Airi Yoshioka, Thomas Buckner, F. Gerard Errante, Margaret Lucia, and Madeleine Shapiro. Her works are recorded on the Neuma, Albany, Sony and SEAMUS labels.
---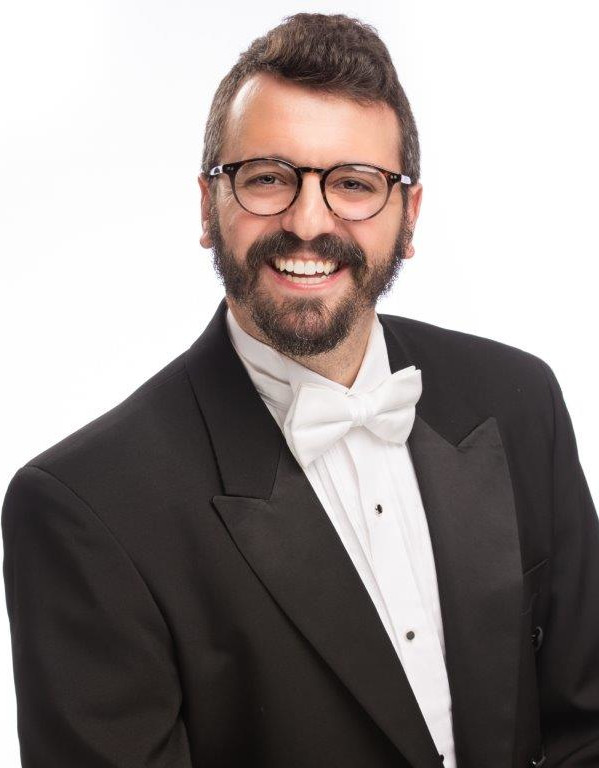 Dr. Dan Schwartz is the Associate Professor of Oboe at the University of Oklahoma, where he joined the faculty in 2011. Maintaining an active professional orchestral career, Schwartz is also the English hornist in the Oklahoma City Philharmonic.
In addition to his work in the classroom and on stage, Schwartz has published numerous original compositions, enhancing the catalog of repertoire for oboists worldwide, particularly for oboe and electronics, as well as having published articles in the International Double Reed Society Journal (the most prestigious publication in his field). In demand internationally, Schwartz has performed and taught all over the world, from Japan and Australia to Costa Rica and the Bahamas.
---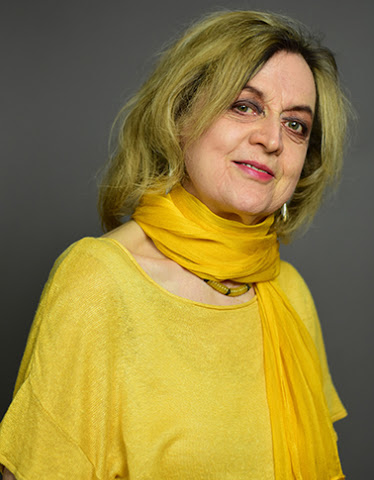 Alice Shields is one of the pioneers of electronic music, known for her electronic and instrumental operas, electronic and acoustic music for voice, dance, instruments and theater. Her work incorporates melody, ritual and theater from around the world, from Japanese Noh Theater to Indian Bharata Natyam dance-drama.
Works for live instrument and fixed audio include The River of Memory (2010, trombone and fixed audio); Mioritza – Requiem for Rachel Corrie (2004, trombone and fixed audio); and Kyrielle (2006, violin and fixed audio). Her electronic operas are among the first created.
She received her doctoral degree in composition from Columbia University and has been Associate Director of the Columbia-Princeton Electronic Music Center and Director of Development of the Columbia University Computer Music Center.
---
Sam Shin is a composer of acoustic and electroacoustic music. He is currently a second-year master's student in music composition at Bowling Green State University where he also serves as a GA for music theory.
Sam's music is influenced by his interest in science fiction, and rock, electronic, and Korean music. His pieces have been presented at SICPP, SPLICE Institute, West Fork New Music Festival, and Electronic Music Midwest. Composition teachers include Elainie Lillios, Mikel Kuehn, Chihchun Chi-sun Lee, Michael Sidney Timpson, and Eric Chasalow.
When not composing, he can be found playing JRPGs and taking pictures of his cat.
---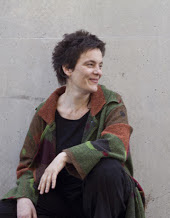 The work of Georgia Spiropoulos includes instrumental, vocal, mixed and electroacoustic compositions, multimedia chamber & instrumental operas and installations. Her musical language is all-inclusive embracing the entire sound world through unconventional (and conventional) playing and singing techniques, electronic sound, recorded sound but also found music. Her research on new sonorities and compositional techniques has its roots in 20th century music, in oral traditions but also in avant-rock, free improvisation, experimental turntablism, performance art or interdisciplinary artists. She explores ideas about orality, its transmission and reception, and the ubiquity of orality in musical text and performance.
Georgia Spiropoulos (Athens, 1965) studied classic and jazz piano, harmony, counterpoint and fugue in Athens. At the same time she worked as a performer, arranger and transcriber of Greek oral-tradition music for ten years. Since 1996 she has been living in Paris where she studied composition & electro-acoustic music with Philippe Leroux, form analysis with Michael Lévinas, computer music at IRCAM (with Jonathan Harvey, Tristan Murail, Brian Ferneyhough, Philippe Hurel, Marco Stroppa, Ivan Fedele) and "Arts and Languages" at the School for Advanced Studies in the Social Sciences (EHESS).
Georgia Spiropoulos taught music composition and electroacoustic music at McGill University in Montreal, Canada (2017-18) where she held the Schulich Distinguished Visiting Chair in Music and was the active director of the Digital Composition Studios (DCS).
She worked as a research composer at IRCAM on the project "Mask: The voice transformations and computer tools for live performance". She also made extensive research on contemporary techniques for voice, harp, saxophone and piano.
She has been a Civitella Ranieri Fellow, the winner of the "Villa Médicis Hors-les-Murs Award" for NYC, and she was made Knight of the Order of Arts and Letters of the French Republic.
She gives regularly lectures on her work as invited speaker at academic institution around the world (Columbia University NYC, McGill University of Montreal, University of California Santa Barbara, University of Paris 7 and Paris 8, University of Crete, IRCAM, ICMC and SMC International Conferences, Ars Musica Colloquium, Hochschule für Musik und Theater München, Paris Conservatory CRR, Tel Aviv Conservatory, Alte Schmiede-Vienna, French Institut of Athens). She has been a jury member for the ICMC and SMC International Conferences, for the ilSuono Summer Academy and for the annual Cursus and for the artistic research residences at IRCAM.
---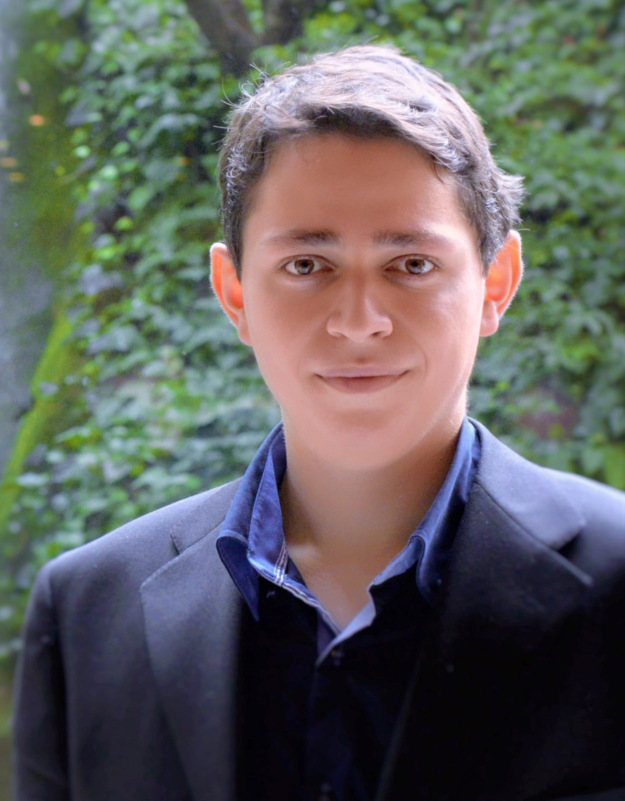 Francesco Vitucci, born in 1991, is a composer from Grumo Appula (Bari - Italy). In 2016, he obtained the bachelor's in composition, under the direction of Biagio Putignano, at the "Niccolò Piccinni" Conservatory in Bari. With the same professor and in the same institution, he finished his studies, following the Master in "Musical disciplines with technological address - Composition", and obtaining the diploma in 2018 with all the marks and mention of the jury. In May 2020, he obtained the Master of Advanced Studies in Music Composition, at the Conservatory of Italian-speaking Switzerland, in Lugano, under the supervision of Nadir Vassena.
He is currently enrolled in the Advanced Specialization Course of the National Academy of Santa Cecilia, under the supervision of Ivan Fedele. Among the composers with whom he specialized in masterclass courses, in Italy and abroad, stand out the names of Ivan Fedele, Reinhard Febel, Daniela Terranova, Maurizio Azzan, Zeno Baldi.
He has won important prizes in composition competitions in Italy and abroad, and has received several commissions for acoustic and mixed music (Orchestra della Magna Grecia, coro Sol-O Canto, Trio Lumen, Caelium).
Ordinary member of S.I.M.C. Italy (Italian Society for Contemporary Music), his works are performed in concerts and festivals of contemporary music, in Italy and abroad (Switzerland, Croatia, America, Japan).
https://francescovitucci.musicaneo.com/