Composers with the devices
The firsts tests with devices supplied to composers by MUSINFO.
---
Arturo Gervasoni
Nantes (FRANCE)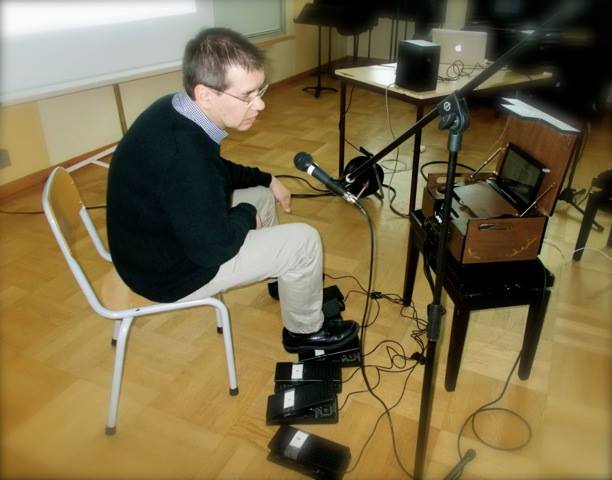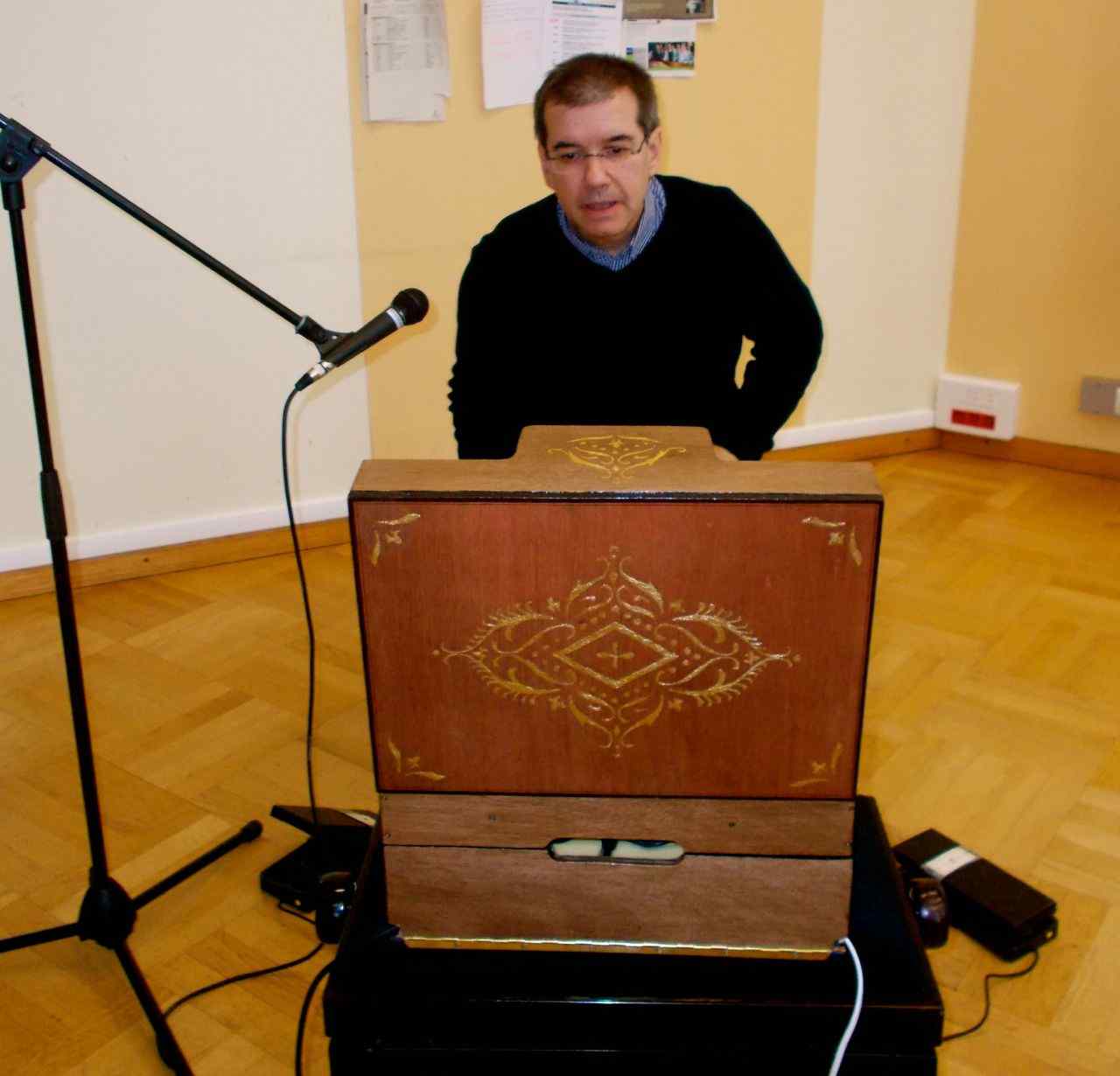 ---
Alessandro Perini
Malmö (SWEDEN)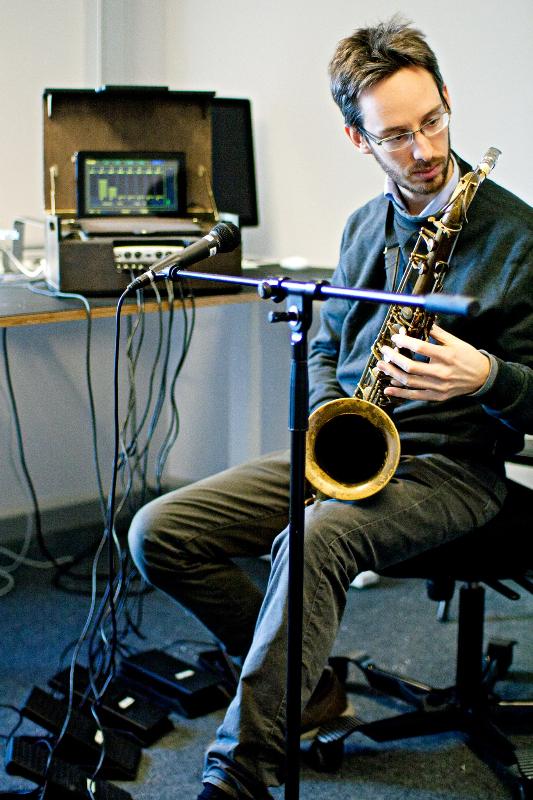 ---
Núria Gimenez-Comas
Lyon (FRANCE)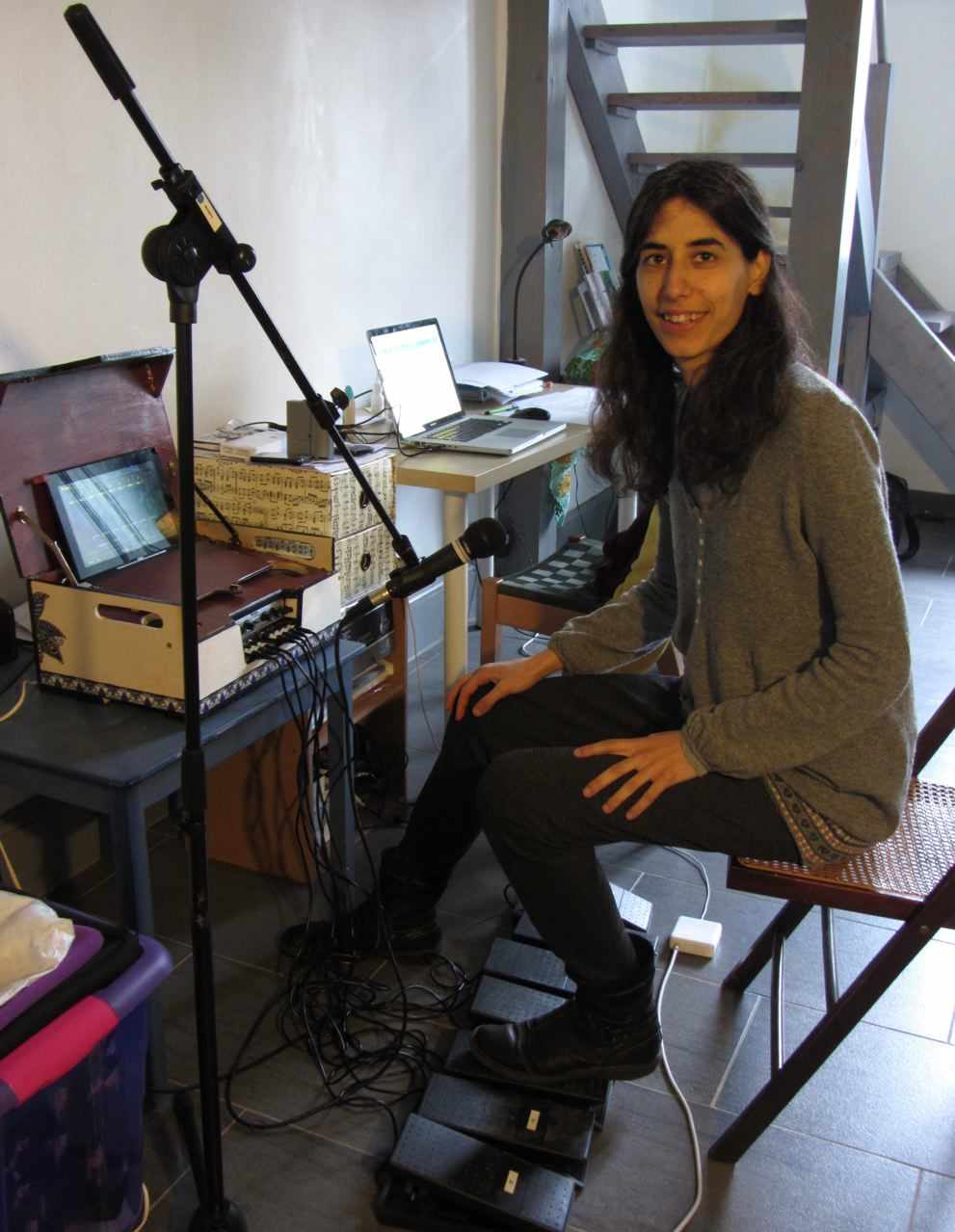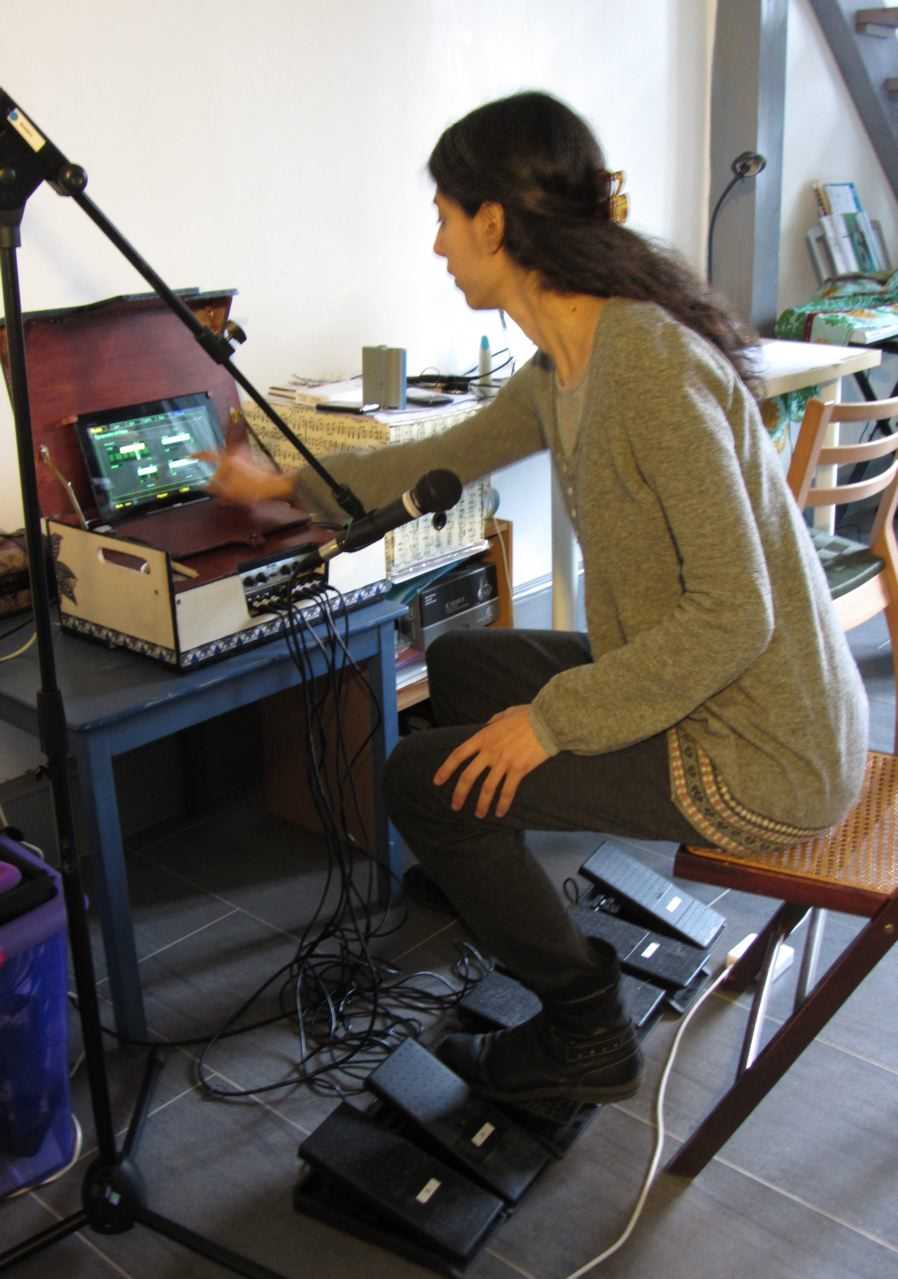 ---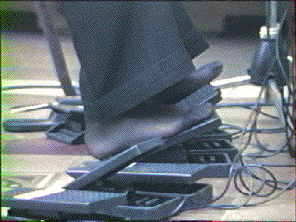 Contest Results:
The international jury awarded three prizes:
1st prize
Arturo Gervasoni
Impulso interno for flute and live electronics
2nd prize
Alessandro Perini
Cybertrap for sax and live electronics
3rd prize
Núria Gimenez-Comas
Stifle Sounds or tenor saxophone and live electronics
---
The jury
Edmund Campion (États Unis)

Co-Director at the Center for New Music and Audio Technologies in the Department of Music at the University of California, Berkeley
He has been commissioned by major American and French cultural institutions including: IRCAM, Radio France, the French Ministry of Culture, the Fromm Foundation, and the Koussevitzky Music Foundation.
Sergio Blardony (Espagne)

Spanish composer.
He has been awarded various prizes, such as the Spanish Authors Society (SGAE) Composition first price, the International "City of Tarragona" Award for Musical Composition, or "Joaquín Turina" Prize.
Robert Rudolf (France, Slovaquie)
Slovak composer living in France and atistic director of OpusCentrum ensemble.
He takes part as composer, organisator and musical advisor, to several contemporary music and electrocoustic concerts and workshops.
---
The first International Composition Competition for acoustic instruments and electronics
Musinfo is pleased to announce the first International Composition contest for acoustic instruments and live electronics. With this initiative musinfo opens a new area to support the work of composers and contemporary sound artists in the context of live-electronics.
The purpose is to write a short study - between 2 and 4 minutes maximum. The electroacoustic device is represented by the P-Soft software Musinfo provides on its website. Composers whose pieces will be chosen will be commissioned an entire piece to be played and recorded next year during the Art & Science Days 2015 by Opus Centrum ensemble that collaborates with Musinfo. The electroacoustic device will be provided by Musinfo to the composers for the time they need to write their piece.
Rules for Participation:
The contest is open from April 10 to May 10, 2014.
The call is open to composers of all ages.
Registration is free.
The competition is open to a short piece of 2 to 4 minutes, written for P-Soft and one acoustic instrument (flute, saxophone or trumpet). No other software or audio files can be used.
The software needed for the contest is available for download here: Software and Manual
Examples of writing for the device and help can be found at the same address.
Composers can send
• the "bank" file of their configuration
• the score for the instrument in PDF format
• information about the participant (name and address)
at the following address: This email address is being protected from spambots. You need JavaScript enabled to view it.
The names of the files must include the title of the work and the name of the author.
Scores will be made anonymous before assessment by the jury.
If the composer wants to send a recording, he must do so with WeTransfer: https://www.wetransfer.com/
The international jury will nominate the winners May 21, 2014 in Bourges during the first Art and Science days.
The jury may decide not to appoint a winner.
contact :
This email address is being protected from spambots. You need JavaScript enabled to view it.

/creation/